Okay, now that we have figured out how to not dig a bigger hole when issues arise, (lesson 4, if you missed it, here it is https://hustlemomhustle.com/lesson-4-dont-dig-holes, let's talk about the number one way to never be in one in the first place! You hold a tremendous power to manage what your co-workers and clients think of you. Have you ever thought about your response time as a mechanism for satisfaction? Or how that may impact their general feeling about how you do your job. I can tell you from over 25 years of experience in customer service that this one can cause the biggest impact. Have you seen a situation where someone goes above and beyond for their clients day in and day out but their clients don't actually value the job they are doing? I know you have heard that "perception is reality" and it is 100% true in business. The perception that the client has of the work you are doing is where they assign the value of the relationship. The good news is that you can do things to impact that perception. In most cases, you can improve relationships and build trust by doing this one small thing. Here it is, are you ready? Respond to their requests, QUICKLY. Yep, it's that simple!  
As I write this I know you are nodding. We all know that response times directly impact the outcomes of satisfaction. That's why all metrics from support centers and customer service departments have hold times and response times as one of their key metrics for success.
WHY DON'T WE DO IT?
That's a great question? The main reason is we don't have the answer to the question the client is asking. Or maybe we are distracted with too many things, trying to do too much at once. So, we open the email and close it and get back to it when we have more details. But what if you made a habit of answering every email right away? Instead of opening it, closing it, and then in 2 hours responding that you will look into it, why not do it right away? I'm telling you, that's the part that makes all the difference! Make it a habit. Open the email and respond right away.
"Thank you Jenny for your email. This is a great question and I am going to look into it right away and get back to you."
So easy, and SO EFFECTIVE! My general rule is responding within 5 minutes of getting the email if at all possible. If I make that the goal, and I achieve the goal 80% of the time, it's a win/win situation! My client feels the love and I buy the time to find the details and at the end of the day, they will always feel like "I have their back". It's all about how I make them feel.
I managed a team of about 90 people, all in client services. We prided ourselves on going the extra mile and delivering excellent customer service. Client retention was a main goal of ours and we successfully hit a 99% retention rate when I was leading the team. I am so proud of that stat. It's something we worked hard for, but it wasn't always easy!
THE DREADED CALL
I'll never forget the time I got a call on a Saturday morning from my boss, the CEO of the company. He had just heard from one of the "legacy clients" (legacy meaning a client that had been there from the start and helped him build his business and believed in him before he was a big name. You know, the big deal client that had the cell phone number of the CEO!) So they called him and told him we were not managing their business well. This is never a fun call to get. And if you remember, this was my NUMBER ONE when grading my success! Boss gets a call = failure!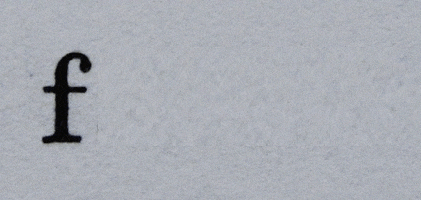 My overachiever gene was twitching and my heart was pounding out of my chest. I couldn't believe it. I had a great relationship with this client. Why didn't they just call me? To say I was defensive and boiling was an understatement. So, first thing first, I needed to send my ROCKSTAR message letting my boss and my client know that I was on it! Then, quickly digging into lessons 1 through 4, I had to begin by calming myself down. I needed to control my reaction and kill them with kindness, no matter what! I began to gather all of the facts and details, and all of this would help to ensure I wasn't digging the hole any further with any of my responses. In looking into all of the data, we were spending over 70 hours a month on this client. And for the revenue we were receiving we were upside down. How could they feel like the team wasn't "On it".
And guess what the culprit was? The level of work and energy we were putting into this client was four times that of any other client we had. And they were saying we were no good. It was 100% their perception because of the response times! It's crazy to think about! They were getting ROCKSTAR treatment and VIP everything, but they didn't feel that way, because the team was not responding to them right away when the requests came in. The reason was the requests were larger requests that took more time. But the problem was the team wasn't buying that time!
EVERYONE WANTS TO FEEL LIKE A VIP
I can't stress this one enough! Respond quickly and respond often. What is keeping you from responding right as you receive the message? It doesn't take any more time and you do not have to have the answer. But letting them know you have the ball can make all the difference in how they "feel" about working with you. Buy yourself some time and make your clients feel like VIPs by opening their email and responding right away. Why wait 3 hours to tell them you're on it? Tell them in 5 minutes, set your reminder and you just became a ROCKSTAR for your clients or co-workers! This is the number 1 easiest way to keep the fires at bay! TRUST ME ON THIS ONE! This is the type of habit that gets you all the praise, builds instant trust and if points were in a bank, you'd be banking them, left and right!
Comments